Casey Wilson and June Diane Raphael naked asses in public peeing scenes from Ass Backwards (2013) movie
New movie with explicit lesbian and hot naked scenes Blue is the Warmest Colour – COMING SOON!!!
When frequently nude beauty Léa Seybiandoux was cast in the French lesbian drama Blue is the Warmest Colour, we knew good things were bound to happen. But when the film received an NC-17 rating for 12-minutes of Léa Seydoux and Adèle Exarchopoulos le muff diving, we were celebrating like it was Bastille day! It's not all just graphically sapphic interludes either, the film took the top prize at Cannes this year.
All the nude details are finally available thanks to the diligent work of our Skin Scouts at theToronto International Film Fest. Now how do you say "scissor" in French?
(0:19) Adèle Exarchopoulos is fantasizing about Lea Seydoux kissing her. She is actually just masturbating and we see her breasts.
(0:23) Buns on Adèle Exarchopoulos as her panties come off. Right breast while riding the guy. Some lips as she is turning over him.
(1:15) Adèle Exarchopoulos kisses Lea Seydoux. Now both nude, their breasts are pressed up against one another. Buns on Adele. Adele continues to kiss Lea and grab her buns. She goes down on Lea who is getting into kissing Adele's breast. Adele gets on top riding Lea and grabbing her crotch. Lea licks Adele's back and kisses her buns and going to town down there on her. Lea really rubbing Adele's crotch and each grabbing each other.
(1:25) More kissing from Adèle Exarchopoulos and Lea Seydoux at parade and on bench.
(1:31) More sex from Adele & Lea who is rubbing Adele's crotch. Lots of moaning.
(1:39) More in bed from Adele & Lea. Lea Seydoux shows left breast and side buns.
(1:41) Buns on Lea Seydoux sleeping in bed on top of Adèle Exarchopoulos. Then shavedbush on Adèle Exarchopoulos while being painted.
(1:51) Adèle Exarchopoulos strips out of clothes showing buns then some side boob while Lea Seydoux is in bed showing breasts.
Tina Klafstadbakken explicit sex scenes (blowjob) from Pornopung (2013)
Anna Astrom full frontal nude in explicit scenes from Swedish drama VI (2013)
Carla Juri nude in hot ad explicit scenes from movie Feuchtgebiete (2013)

size: 158mB
duration: 00:15:46
resolution: 720×320
file type:AVI
Caroline Ducey, Christine Boisson in I Dreamt Under the Water movie
Explicit scenes compilation from horror Prison of Hell: K3
Amanda Seyfried as Linda Lovelace nude in comedy Lovelace (2013)

size: 31 mB
duration: 00: 04: 37
resolution: 656 x 352
file type: avi
Linda Lovelace hardcore sex scenes (blowjob, handjob, vaginal penetration, cumshot) Deep Throat (1972)

size: 451 mB
duration: 00: 42: 08
resolution: 640 x 464
file type: avi
Jule Böwe, Jenny Deimling and other from German comedy Schwarze Schafe (2006)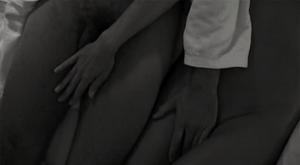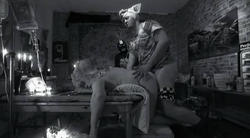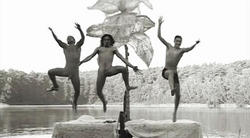 size: 28mB
duration: 00:04:42
resolution: 640×352
file type:AVI

Disclaimer: This site does not store any of the files contents on its server. All references are copyright to their respective owners.